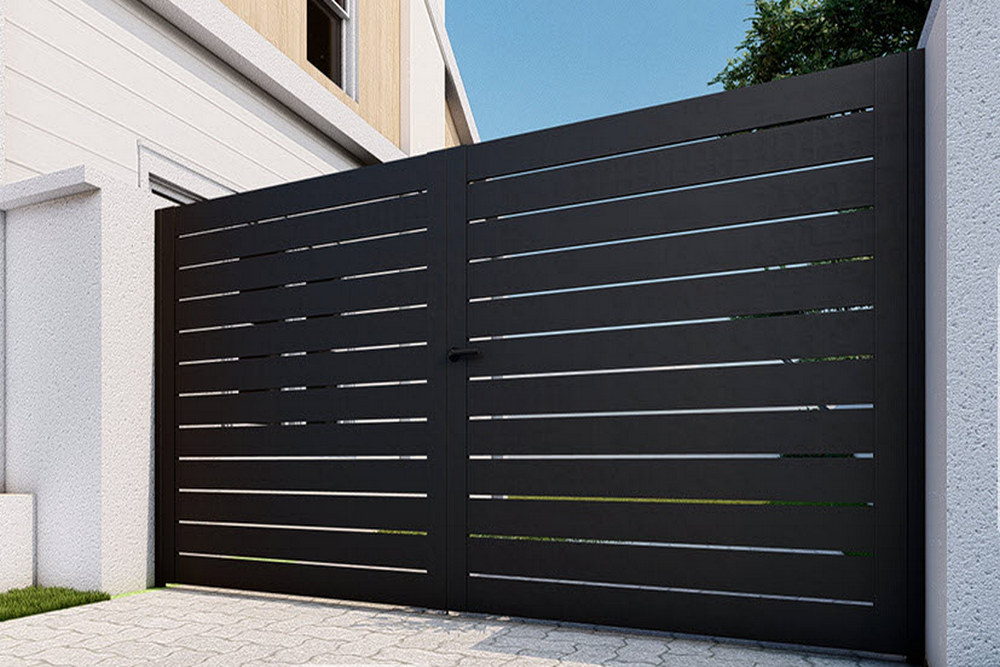 When it comes to magnifying the security, aesthetics, and value of your home, stylish aluminum gates can be a fantastic addition. At Access Masters, we take pride in offering high-quality aluminum gates that not only provide security but also elevate the visual appeal of your property. In this blog, we will tackle six benefits of choosing stylish aluminum gates from Access Masters. Discover how our gates can transform your home, making it safer and more stylish.
Unmatched Durability
Aluminum is renowned for its exceptional durability. Unlike traditional wooden gates that can rot, warp, or require frequent maintenance, aluminum gates are built to withstand the test of time. They are unsusceptible to rust, corrosion, and weather damage, making them the best choice for coastal and inland areas. With Access Masters' aluminum gates, you can enjoy peace of mind knowing that your investment will last years without extensive upkeep.
Low Maintenance
Homeowners today lead busy lives, and the last thing you want is to spend your weekends maintaining your gates. Stylish aluminum gates require minimal maintenance compared to their wooden or wrought iron counterparts. A simple occasional wipe-down with a mild detergent is all that's needed to keep them looking pristine. It gives you more time to enjoy your home and garden rather than laboring over maintenance tasks.
Enhanced Security
Your home's security is paramount, and aluminum gates can significantly contribute to it. Access Masters offers a range of gate options, including automated systems with secure access control features. With our gates, you can control who enters your property, ensuring that only allowed individuals gain access. This added layer of security provides peace of mind, especially for families with children and valuable possessions.
Customizable Designs
At Access Masters, we understand that every homeowner has unique tastes and preferences. Our stylish aluminum gates are fully customizable, allowing you to choose from various designs and colors. Whether you prefer a modern, sleek look or a more traditional style, our expert team can help you create the perfect gate to complement your home's architecture and aesthetic.
Increased Property Value
Investing in stylish aluminum gates can significantly increase the value of your property. A well-designed and maintained gate adds curb appeal, making your home more attractive to potential buyers. Additionally, the added security and durability of aluminum gates can be strong selling points when it's time to put your property on the market.
Eco-Friendly Option
Aluminum is a sustainable and eco-friendly material choice. It can be recycled repeatedly without compromising its quality. By choosing aluminum gates from Access Masters, you are making an environmentally responsible decision. You can take pride in the fact that your home improvement project is contributing to a greener future.
Stylish aluminum gates from Access Masters offer many benefits that can transform your home. From durability and low maintenance to enhanced security and customizable designs, our gates are a valuable addition to any property. Not only do they increase your property's value, but they also provide peace of mind and elevate your home's curb appeal.
If you're ready to experience the advantages of stylish aluminum gates, contact Access Masters today. Our team is prepared to assist you in selecting the perfect gate that suits your needs and preferences. Make your home safer, more attractive, and more valuable with Access Masters' aluminum gates. Contact us now at (866) 926-2723 for an appointment and take the first step towards enhancing your home's security and style.