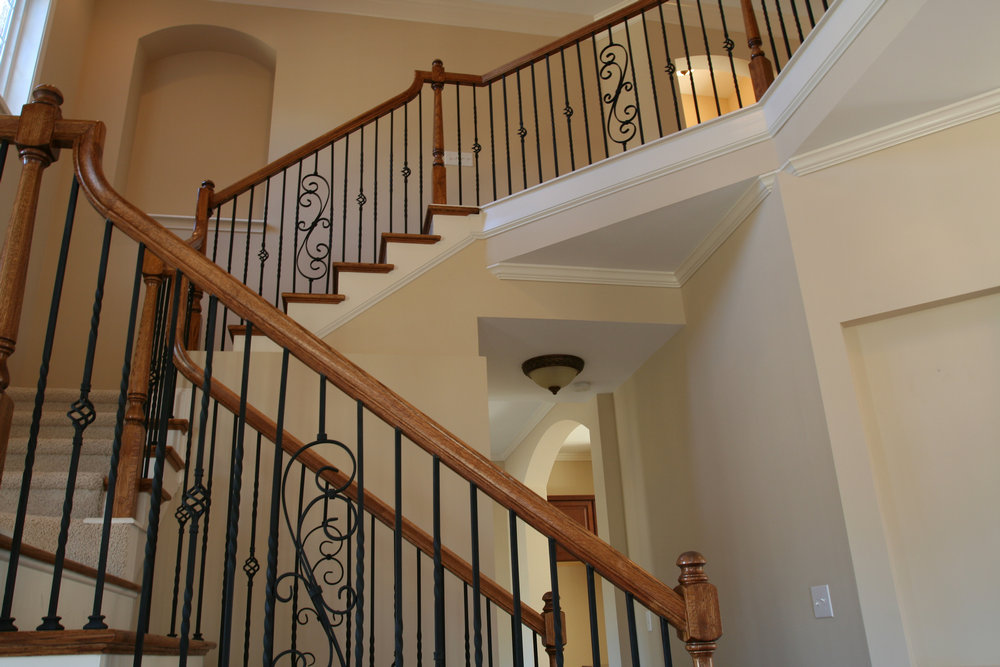 The Benefits of Custom Iron Railings
Adding railings may not be the first thing you consider when looking for a way to customize your home. The crazy thing is railings can make a bigger visual impact than you might think. This article will examine the benefits of custom iron railings and the advantages they can provide for your home.
Iron is a Durable Material
Wrought iron has been used for centuries to create durable structures and amenities for homes and other buildings. It is an extremely durable material that can last for many years. Iron railings can withstand hard weather conditions and resist fire, pests, and other types of damage. Iron railings have withstood time and continue to do so.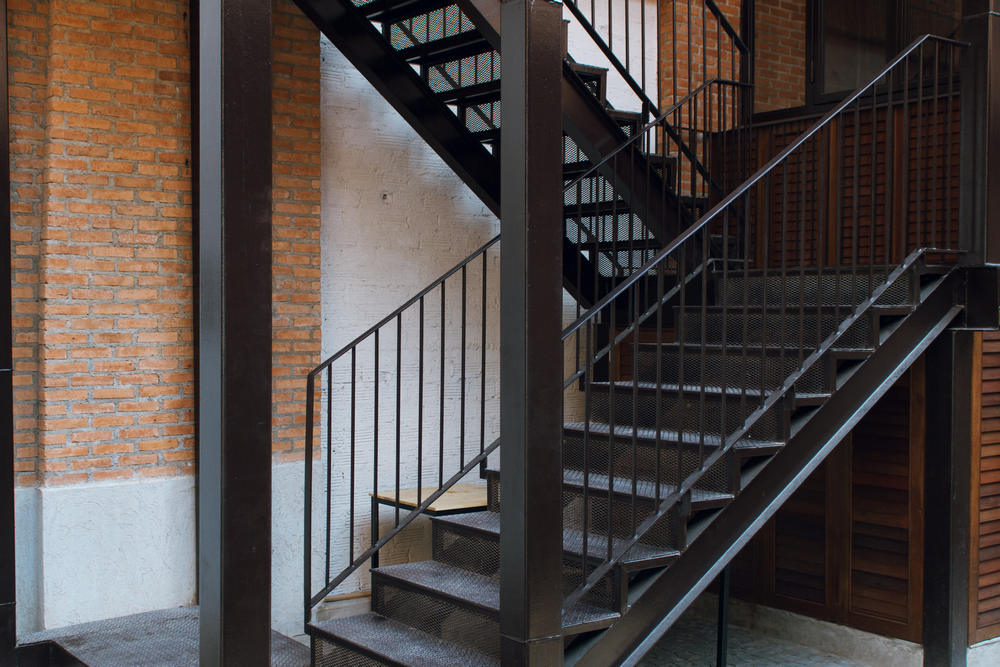 Adds Security to Your Home
Regarding your home's security, wrought iron railings and fences are among the most secure and best options. This material is a deterrent for intruders – typically, a burglar will try to breach a barrier they feel they can destroy or overcome, and wrought iron can be intimidating. If your fence also contains designs between its rails, and if it is tall, it will be more difficult to climb.
Unmatched Strength & Safety
Strong iron railings provide a high level of safety, particularly when installed on staircases or balconies. They are strong and sturdy to help prevent falls or accidents and provide something solid to grab onto. Wrought iron can also support the full weight of several individuals at the same time as long as it is expertly crafted and installed. The sheer strength of wrought iron is why it stands above other railing and fencing materials.
Enhanced Curb Appeal
Iron is a unique material to see in homes, so it catches the eye automatically. It provides an elegant, sophisticated look that can help set your property apart, adding curb appeal and value. Keep its original matte surface, or seal it with a shiny coat of paint; either way, your wrought iron will make an impression. With elements like elegant iron rails, fences, and doors, people will stop and admire. Those iron features will also appeal to potential buyers if you plan to your home in the future.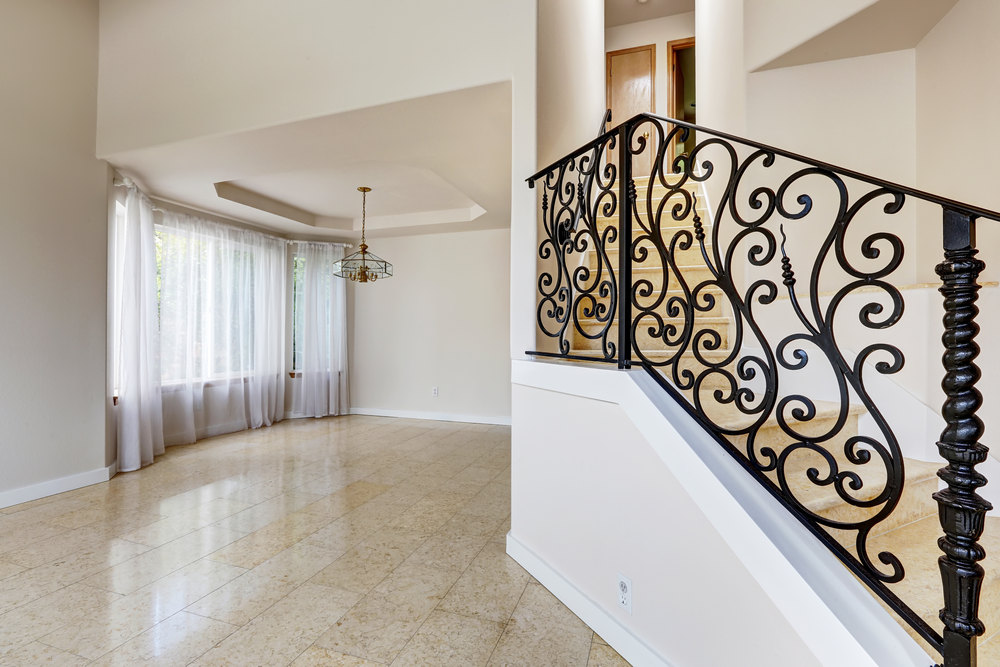 Incredible Versatility
Custom iron railings can be designed to fit any style or aesthetic, making them a great choice for any home. They can be created in various colors and finishes to fit your personal style. Wrought iron is extremely versatile and easy to work with, making it a popular material. You may only need railings for the few stairs leading up to your door or for a full winding staircase. No matter the application, iron railings can be crafted for an exact fit.
Different Styles of Iron Railings
Traditional
Traditional wrought iron railings are typically used in the interiors of homes and are inspired by historic ironwork. These railings have subdued elegance, utilizing geometric patterns, symmetry, finials and knobs, twists and curls, and black or dark gray colors.
Romantic
Once again, the incredible versatility of wrought iron means that railings can be shaped into virtually any design. A romantic design features intricate and delicate details that provide elegance and sophistication. Some common elements are curved lines and scrolls, floral and leaf motifs, lace-like patterns, heart-shaped details, and soft colors.
Modern
Even homeowners with a more modern taste can enjoy iron railings. A modern iron design has a minimalist aesthetic with clean lines and simple shapes. The industrial style inspires many modern designs, with exposed bolts and raw steel. Modern ironwork is often painted monochromatic, black and white, to emphasize the simplicity of the design.
Combine Elements
Iron railings allow you to combine elements, especially those with a more modern design. You can incorporate wood and glass with an ornate traditional railing to create a more dynamic and visually interesting design. You can also use different styles of railings throughout your home, a modern-looking railing for the outside and a more romantic railing for your interior staircase.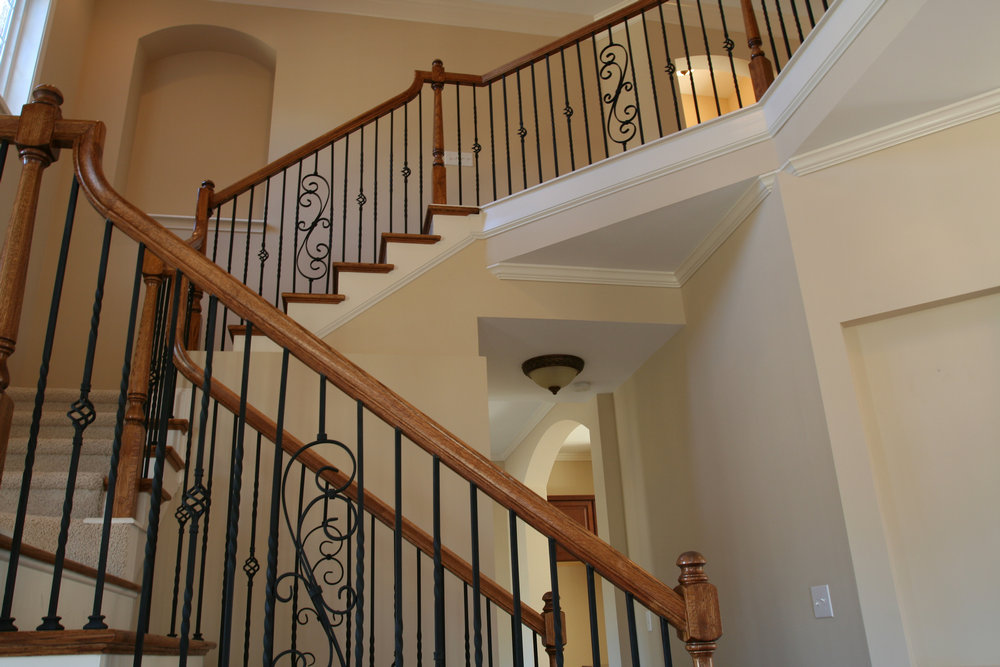 Maintenance
Indeed, nothing lasts forever, and iron is no exception. Over time, the weather will affect exterior iron railings and begin to rust. But, with proper maintenance, this can be avoided, and thankfully, iron requires very little maintenance. A wire brush can remove any rust spots you may see, followed by a rinse and then sealing.
Wrought iron used indoors will require far less maintenance than its outdoor counterpart. If it becomes damaged, iron allows small sections to be repaired or replaced instead of the entire railing.
Iron Railings – An Expert's Choice
If you want the unique and beautiful look of iron, work with us at Access Masters, Inc. We provide high-quality railings and handrails manufacturing, installation, and repair services. We provide the railing for your residential and commercial interior and exterior stairways, terraces, balconies, fences, and other platforms. Need us for same-day installation? We've got you covered! Call us at (323) 244-2473 or click here for a FREE quote!