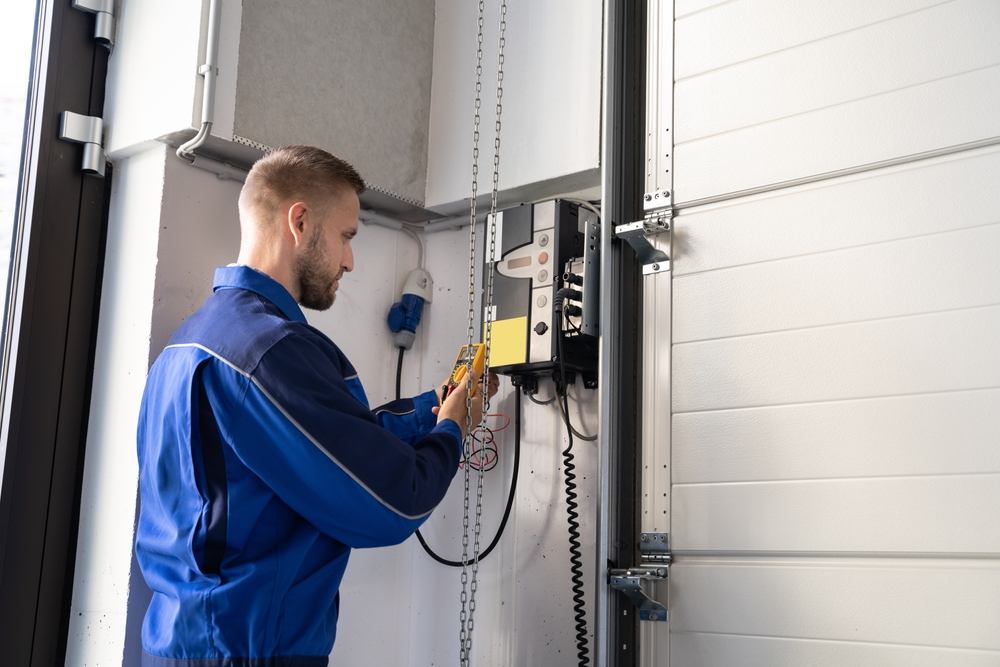 To ensure your gated entry, barrier system, or access control unit is working correctly, you need to maintain it regularly. If you need gate system service in Los Angeles, we have you covered at Access Masters. System, or access control unit is working correctly, you need to maintain it regularly. If you need gate system service in Los Angeles, we have you covered at Access Masters.
Reliable Results
Even if you have staff that can handle repair or maintenance from time to time, there is nothing like having confidence while knowing that you have gate experts working on your system. We can set you up for maintenance on your schedule, where we come out to take a look at your gate and entry system to ensure everything is working properly.
Experience Counts
When it comes to something as crucial as repairing your gate system on your commercial property, at the entry to your business, or your gated community, you never want to leave anything to chance. We have field-trained technicians with plenty of experience while working with a variety of designs and brands to ensure nothing goes overlooked.
Genuine Parts
We use high-quality parts for all of the maintenance and repair services that we provide. Not only do we carry a full selection of parts so that we always have them in stock, but we can also order them for installation to facilitate your repair in a timely fashion.
On-Time and Professional
It is imperative to us that you always have technicians on-the-job that are not only friendly and courteous but also knowledgeable and helpful. We will arrive within the allotted time frame, and we work meticulously to ensure you have the repair or maintenance that you requested. We are available to address any questions or concerns that you may have about your perimeter security needs, including helpful advice on replacements or upgrades.
Service Range
We take pride in offering a wide variety of services spanning multiple industries to address all gate and perimeter security services. Whether you have a guardhouse in need of gate control upgrades or you run a gated community and you are looking to have your entry system serviced, we can help. We are available to work on gate systems for the following:
Hospitals, clinics, and laboratories

Apartment complexes, senior living communities, and gated

Communities

Production facilities and distribution warehouses

Trucking companies, tow yards, and garages

Military bases, government facilities, first responder buildings, and prisons

College campuses, private and public schools, and libraries
Service to your gate system is critical if you want to ensure proper function and longevity. With our Access Masters trained technicians on your corner, you will have peace of mind while knowing that your perimeter security is in excellent hands.
Access Masters can handle all of your automatic gate installation, repair, and service in Los Angeles. Give us a call, and we'll send one of our technicians to your home to keep your gate working as well as new.
At Access Masters, we are truly the automatic gate specialist, as we deal with all makes and models of automatic, remote, and electric gates, keeping them in great shape so that you don't have to worry about the security of your property ever again. Whether you are in need of gate repairs, maintenance, or new gate installations, request service online, and we'll get on the job as soon as possible.