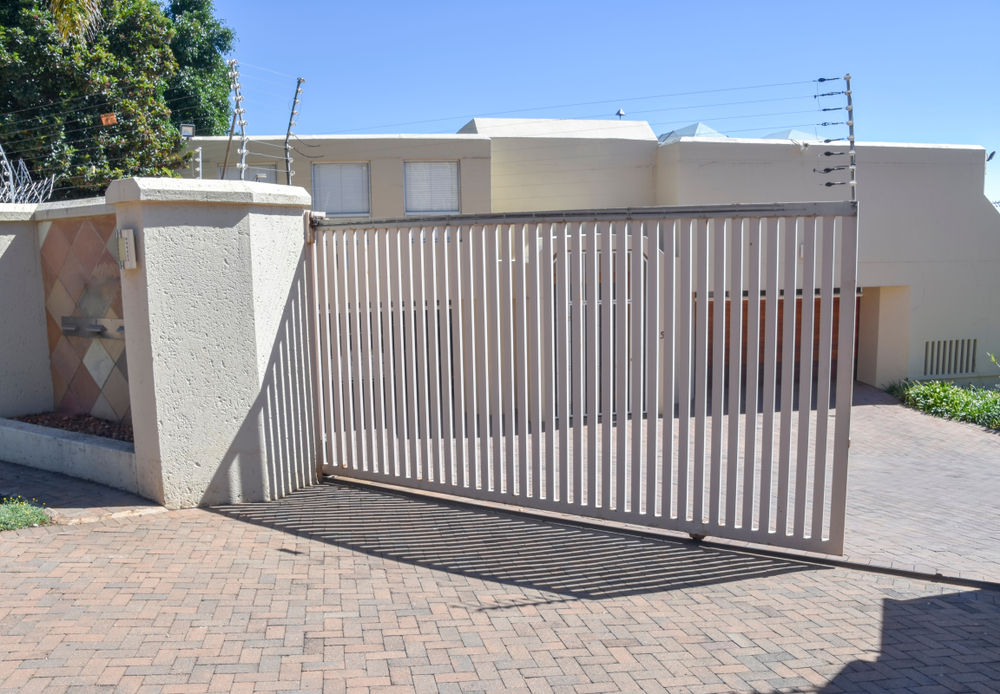 When selecting a gate for your home, one of the first questions you should ask is, "Is a sliding or swinging gate better for me?" Sliding and swinging gates have advantages and disadvantages; the choice between them ultimately depends on your specific needs and preferences. This blog will discuss the most important considerations for deciding whether a sliding or swinging gate is right for your property.
Single Swing Gate
There are many benefits of a swinging gate. They are often less expensive than sliding gates, are easier to install and repair, and are aesthetically pleasing on most properties. A single swing gate is the least expensive option if you have a budget. Single swing gates are less expensive because they require almost half of the hardware (hinges, bolts, hinge posts, receiving posts) for a double swing gate.
While there are benefits to installing a swing gate, there are also some cons. Most importantly, you should consider "swing distance," or the space allotted for the gate to swing open and close. Single swing gates require twice the free space than a double swing gate. Swing gates can also become blocked by debris, such as leaves and snow. A swing gate is not ideal for properties on a slope or uneven terrain.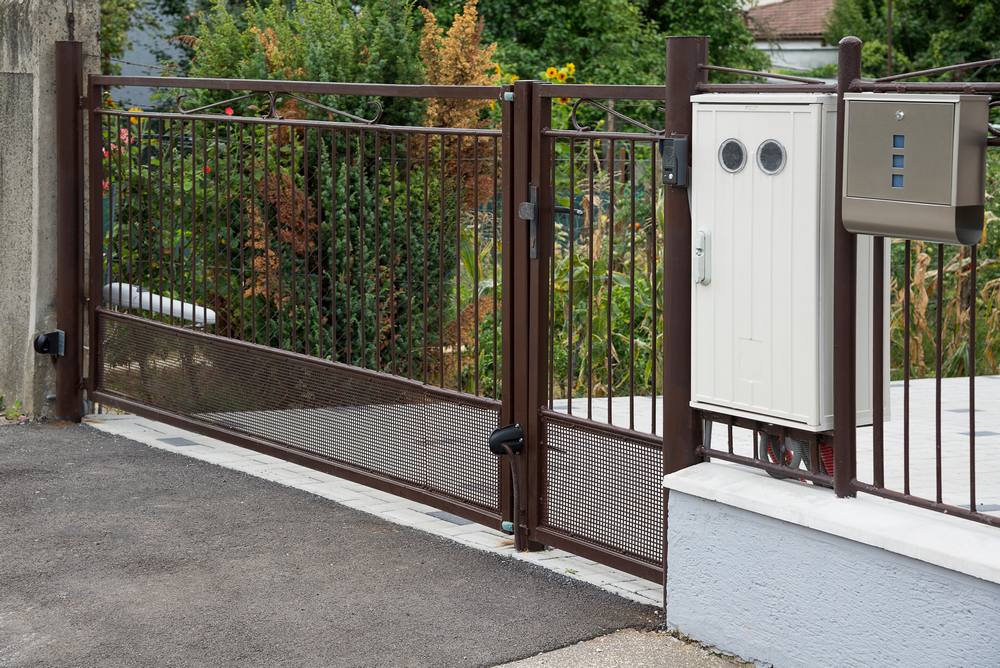 Swinging Dimensions
Single and double swing gates can open either inward or outward. With an inward swing, it is important to consider room for the gate to open and extra room for objects like a car behind it.
The average car today is about 15′ long. If your driveway is 12′ wide, your single swing gate will occupy 12′ of space when it swings open. If your 15′ car is parked behind it, you'll need 27′ of total driveway space behind your gate, which could be a tight squeeze.
Most cities and towns have restrictions if you're considering opening your gate outward. The gate should not obstruct any sidewalks or open into the street. Even if your city does not have these restrictions, still be considerate of your neighbors and do not block shared sidewalks or streets.
Outwardly Opening Swing Gate Safety
When a swing gate opens outward, there are potential problems. If a visitor has never been to your property and pulls up to a gate, the gate will open towards your visitor's car, and there might not be enough room for the gate to open. If they don't move their car, it will be damaged. If you live on a busy street, they could reverse into traffic to avoid the gate and cause an accident.
The safest place to install an outward opening gate would be in a rural area with little or no traffic. Retractable bollards could also be installed so an incoming car can't get too close to the gate so it can't open. When the gate opens, the bollards retract, and the car can enter.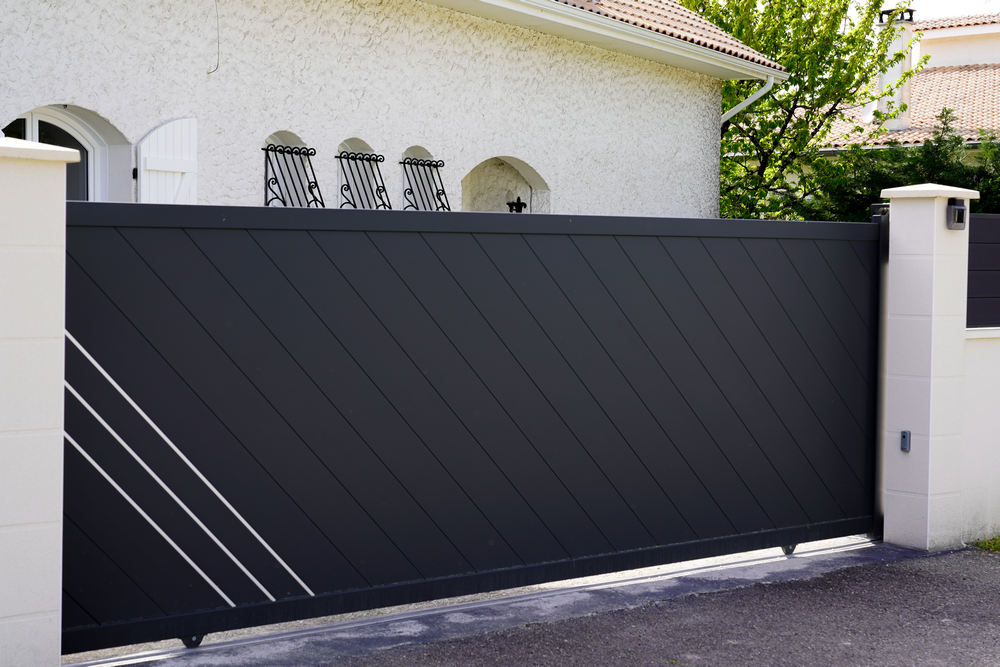 Double Swing Gate
Double swing gates require more hardware than single swing gates, so they are more expensive. Double swing gates also require more engineering and installation time. These gates open from the center, welcoming visitors to your property.
Sliding Gates
Sliding gates are often used when swing gates aren't workable. They are the better option when properties have limited space or uneven terrain and a steep upward slope from the entrance to the back of the property. They can also be operated remotely or automatically, increasing convenience.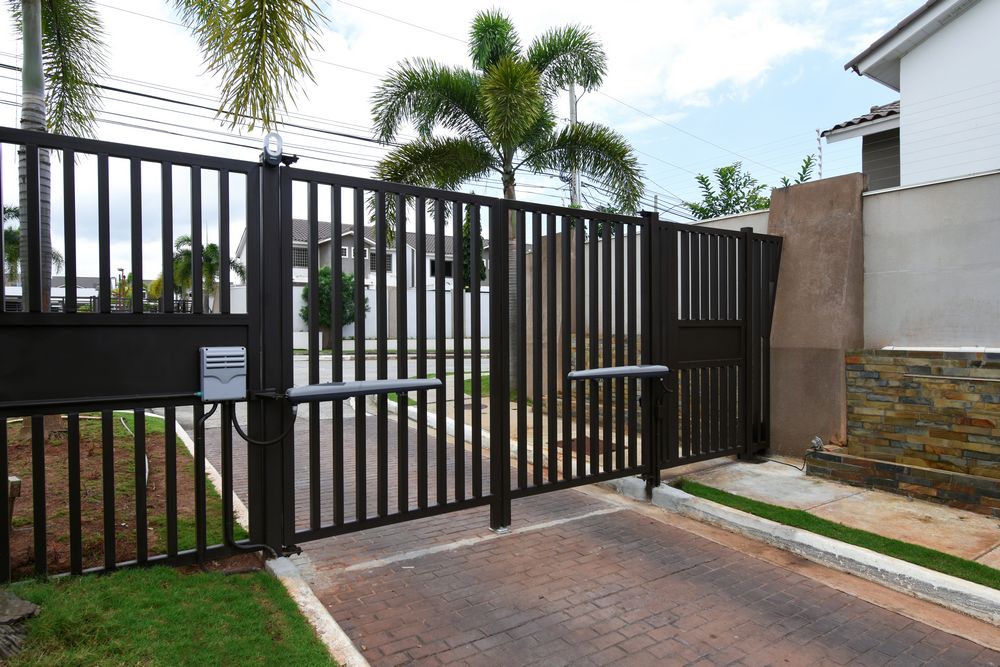 The Cost of Sliding Gates
You'll need to pay more to own and install a sliding gate than a swing gate. Even if the gates are of the same quality, materials, and size, they cost more because they have more moving parts that need to be carefully calibrated during installation. Sliding gates also require the installation of a track for the gate to move on.
Sliding Gate Space Restrictions
Sliding gates require space to the side of the gate to slide open properly. The space required is the length of the gate plus about 2′ of wiggle room.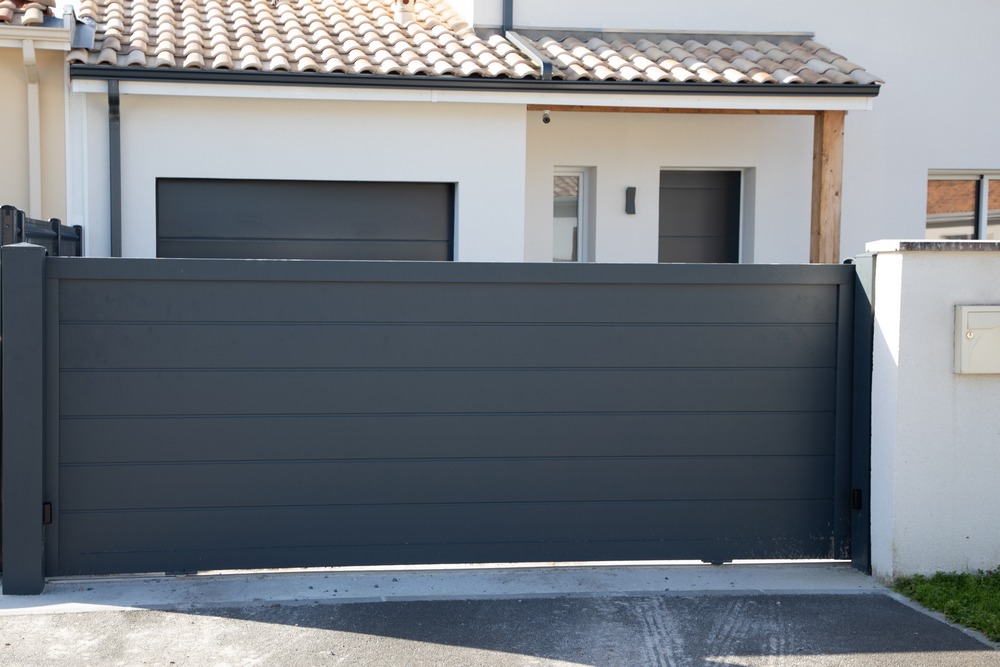 Double Slide and Tandem Gates
A double sliding gate slides open from the middle and retracts two independently operated gate panels, one to each side.
A tandem gate is a unique installation that uses two panels operating in tandem. With a tandem gate, two panels slide in an overlapping motion to one side. They can also be customized to have three or four panels. Tandem gates aren't as popular because they are difficult to engineer and install.
Choosing a Sliding or Swinging Gate with Access Masters
Ultimately, deciding between a swinging or sliding gate will depend on your specific circumstances, including your budget, available space, security concerns, and aesthetic preferences. It's important to consider all these factors and work with a professional gate installer to determine the best option for your property. At Access Masters, we offer reliable installations and repairs of aluminum sliding and swinging gates that provide security, privacy, and beauty. Call us at (866) 924-5102 or click here to start!