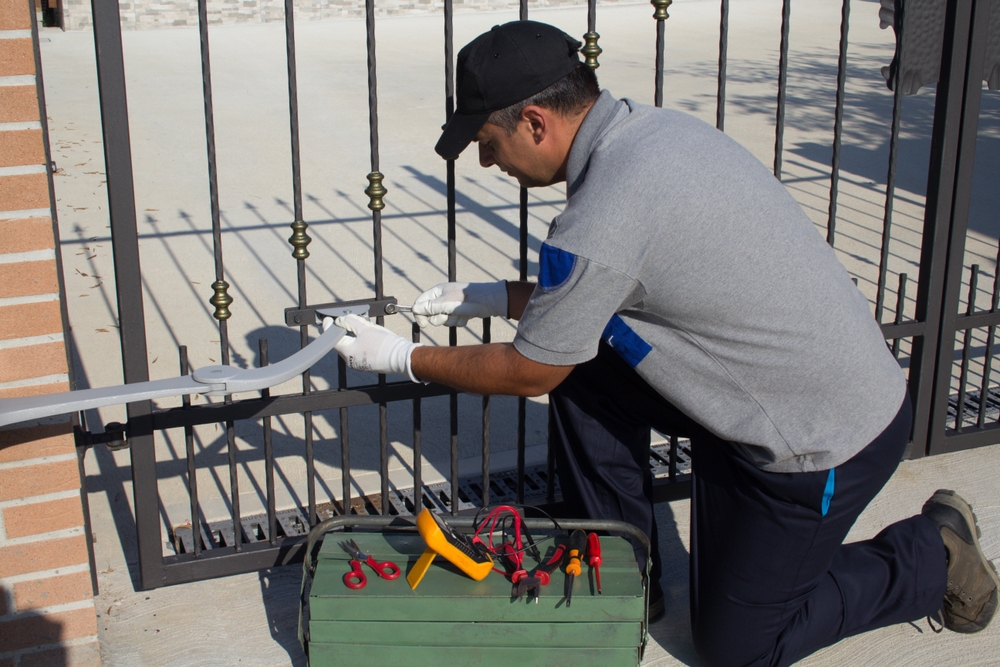 The Importance of Hiring an Expert for Gate Repair
As a homeowner, you take pride in your possession's security, functionality, and aesthetic appeal. Your gate is crucial to your home's security and curb appeal. Whether it's a driveway gate, garden gate, or any other type of entrance gate, it plays a significant role in safeguarding your home and enhancing its overall look. However, like any mechanical or electrical system, gates can develop issues over time. When gate problems arise, hiring an expert is essential for gate repair, and Access Masters is here to tell you why.
Why Choose Access Masters for Gate Repair?
Access Masters is a leading expert in gate repair and installation services, and we understand the unique challenges that gates can present. Our team is fully equipped to handle various gate types, brands, and models. Here's why you should consider hiring Access Masters for your gate repair needs:
Expertise and Experience
Gate repair is not a DIY project. It requires specialized knowledge and experience to diagnose and fix the issues correctly. Access Masters technicians have years of experience dealing with all sorts of gate problems. We know the ins and outs of gate systems, including automatic, security, and decorative gates.
Safety First
Gate systems often involve electrical components and heavy moving parts, making them potentially hazardous if not handled properly. Our experts prioritize safety in every aspect of gate repair. We ensure that your gate is repaired without risks to you, your family, or your property.
Quick and Efficient Service
Gate problems can be frustrating and disruptive. With Access Masters, you won't have to wait long for a solution. Our skilled technicians respond promptly to your service request and efficiently diagnose and repair the issue, getting your gate back in working order as soon as possible.
Long-Lasting Solutions
When you choose Access Masters, you're investing in a lasting solution. Our professionals don't just patch up the problem temporarily; we identify the root cause and provide comprehensive repairs to ensure your gate operates smoothly for years.
Cost-Effective Maintenance
Regular maintenance is essential to prevent gate problems from occurring in the first place. Access Masters offers cost-effective maintenance plans to keep your gate in peak condition, saving you money on costly repairs down the road.
Peace of Mind
By hiring Access Masters for your gate repair needs, you can have peace of mind knowing that your gate is in capable hands. Our team is licensed, insured, and dedicated to providing top-notch service that exceeds your expectations.
Your gate is vital to your home's security and aesthetic appeal. When it encounters issues, it's crucial to entrust the repair to experts who understand the complexities of gate systems. Access Masters has a proven track record of delivering high-quality gate repair services with a commitment to safety, efficiency, and customer satisfaction.
Don't let gate problems compromise your home's security or curb appeal. Contact Access Masters today for all your gate repair and maintenance needs. Our team is ready to ensure that your gate operates flawlessly, giving you the peace of mind you deserve. Check out our website or contact us at (866) 926-2723 to schedule an appointment and experience the Access Masters difference.